Our Mugshot
Say hello to your potential health care provider. Learn about his journey into health and fitness.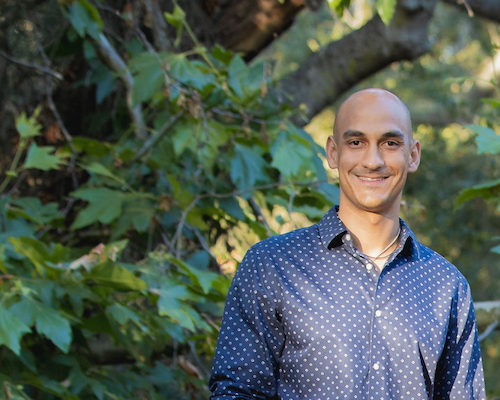 Dr. Jan Carlo Zegarra, DC, CCSP graduated Summa Cum Laude from National University of Health Sciences, where he also served as the Anatomy Fellow for 3 years. Prior to his doctoral studies, he conducted his undergraduate studies at University of California - Santa Barbara, where he was also a member of the volleyball team.
Between his undergraduate and graduate years Dr. Zegarra had the joy of playing volleyball professionally. In his years as an athlete he had the misfortune to experience several injuries, which also gave him the opportunity to experience many different types of therapies and rehabilitation protocols. After his latest injury and a diagnosis of lumbar disc herniation Dr. Zegarra decided to retire and pursue his career as a health professional.
After several years of private practice in North Carolina, Dr. Jan Carlo Zegarra realized that just as it was during his years as an athlete, there was something missing from the traditional approach to physiotherapy and physical rehab. He was seeing too many recurrences with musculoskeletal injuries and/or problems that although different in diagnosis were related to the previous injuries. There had to be something that would work to treat and prevent injuries from a more global, neurological and biomechanical stand point that would lead to more to more permanent results.
In his search for answers is where Dr. Zegarra starts working and learning from like minded professionals like Dr. Keith Pyne, DC, Benjamin Velazquez and Dr. Guy Voyer, DO. After witnessing their methods, profile of patients, and the science behind their techniques, Zegarra begins to craft his own active care approach to physical medicine.
Currently Dr. Jan Carlo Zegarra is medical director at SportsLab SoCal based in Orange County, California. He is dedicated to the treatment, prevention and accelerated recovery of musculoskeletal conditions and their biomechanical integration with the nervous system. Many of the most common therapies in the world of physiotherapy and rehabilitation focus on reducing symptoms and local inflammation, which leave us with a false sense of well-being, which could lead to relapses and inflammation and chronic conditions. The focus of Dr. Zegarra's evaluation and treatment is to find the biomechanical and neurological cause of each condition in order to reach the real root of the problem.
Dr. JC is a Certified Chiropractic Sports Physician (CCSP) who has extensive experience with athletes, including professionals from the NFL, NHL, MLB and UFC. He enjoys playing and coaching volleyball in his spare time and being outside with his wife and two sons.